*Free Shipping on all Orders
Interactive Irregular Rotating Cat Toy
Automatic cat toy
Colorful LED Wheel
Automatic 360° direction change
Automatically sense obstacles
Automatic program – runs 10min every 1.5h
Strong battery (USB Charging)

The World's Most Interactive Robotic Cat Toy
360° Degree Self Rotating Robot With Build-in Spinning Led Light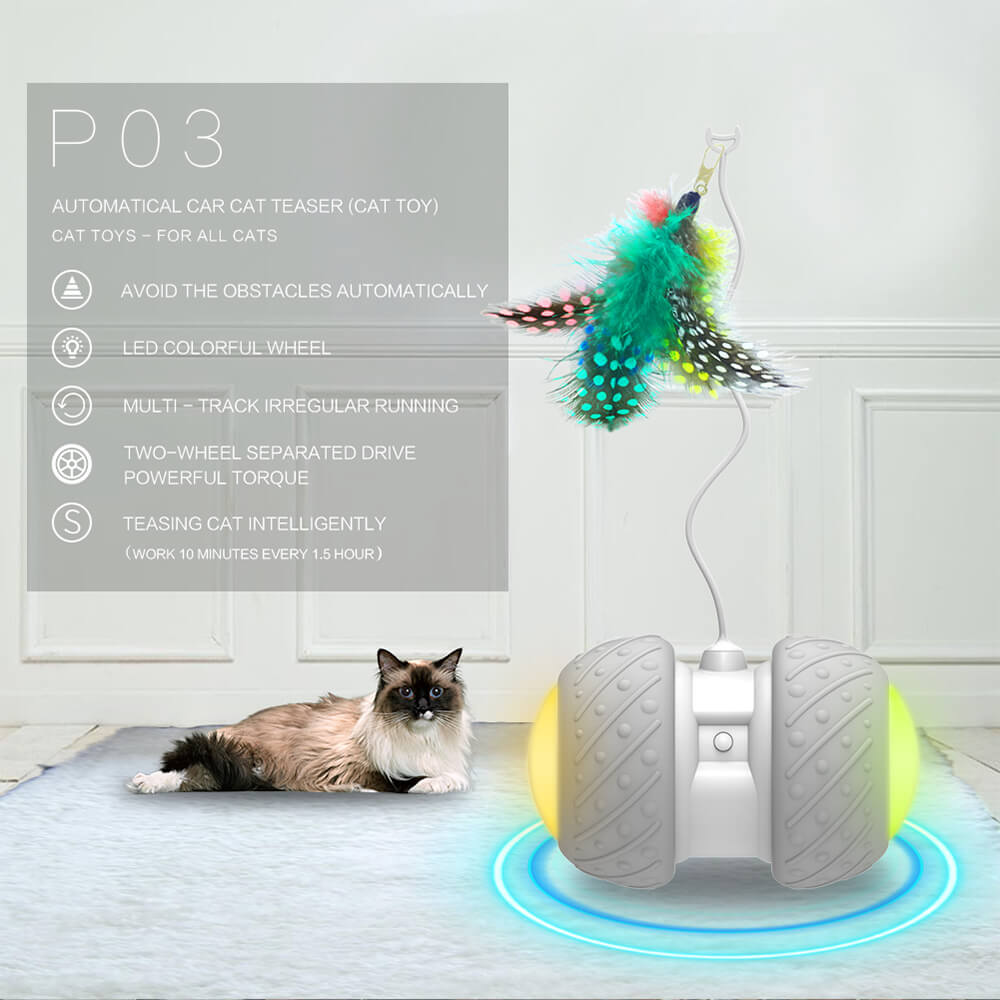 Automatic Car Cat Teaser Toy – consume the cat's excess energy and prevent the cat from damaging the home.
Avoid the obstacles automatically
LED colorful wheel
Multi-track irregular running
Two-wheel separated drive
USB charging
Teasing cat intelligently
Order Today – Your Cat Will thank you!
Irregular running, automatic steering
Multi-track irregular running, increase your cat's activity.
Teasing cat – The smart way
Work 10 minutes every 1.5h. Your cat will never be alone.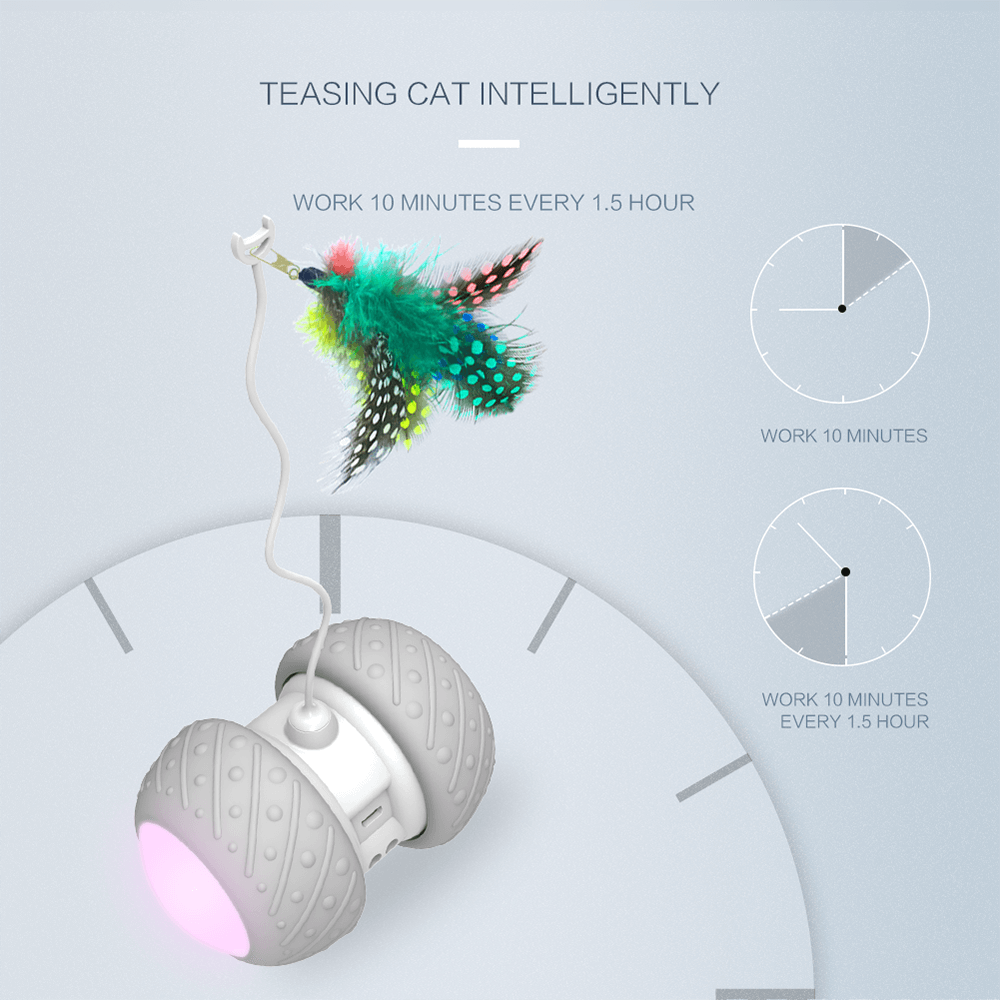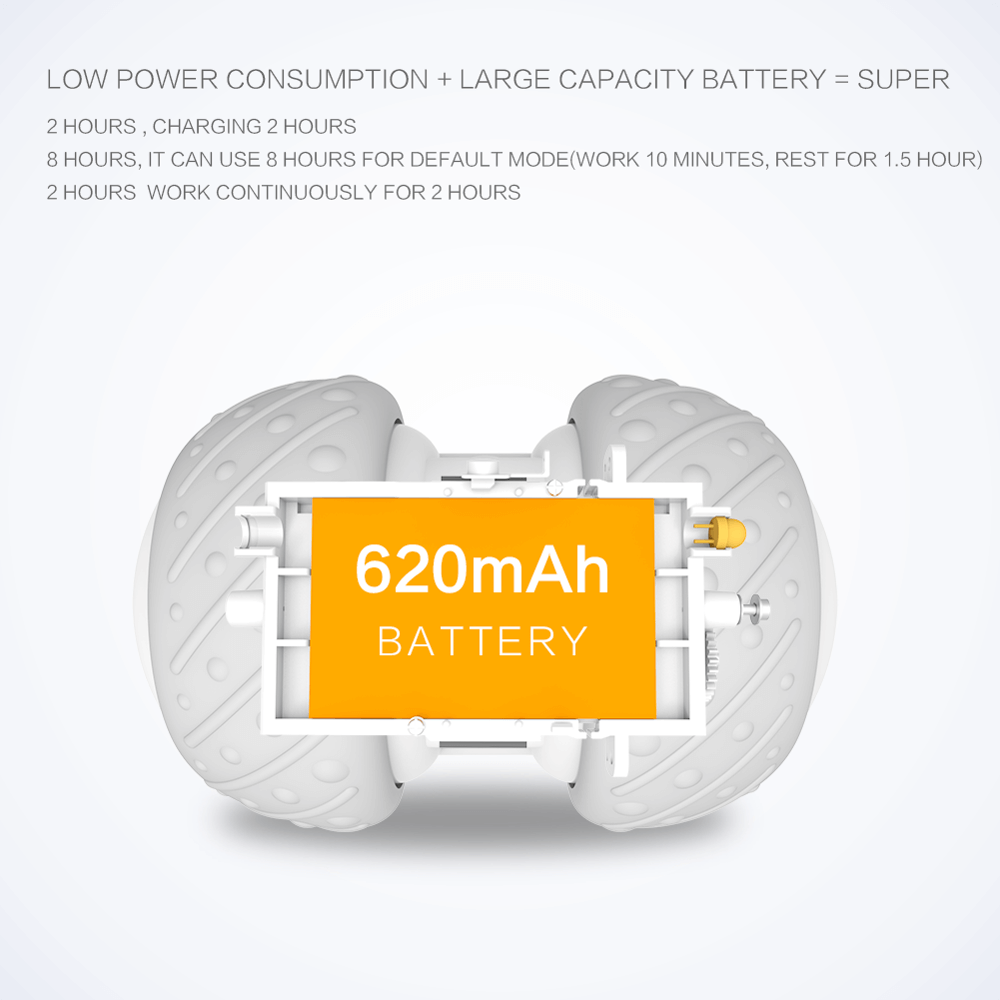 Built-in rechargeable battery
Charge with USB. The toy can last 3-4 h working after a full charge for 2 hours or 8h in default mode (10min ON & 1.5 h OFF).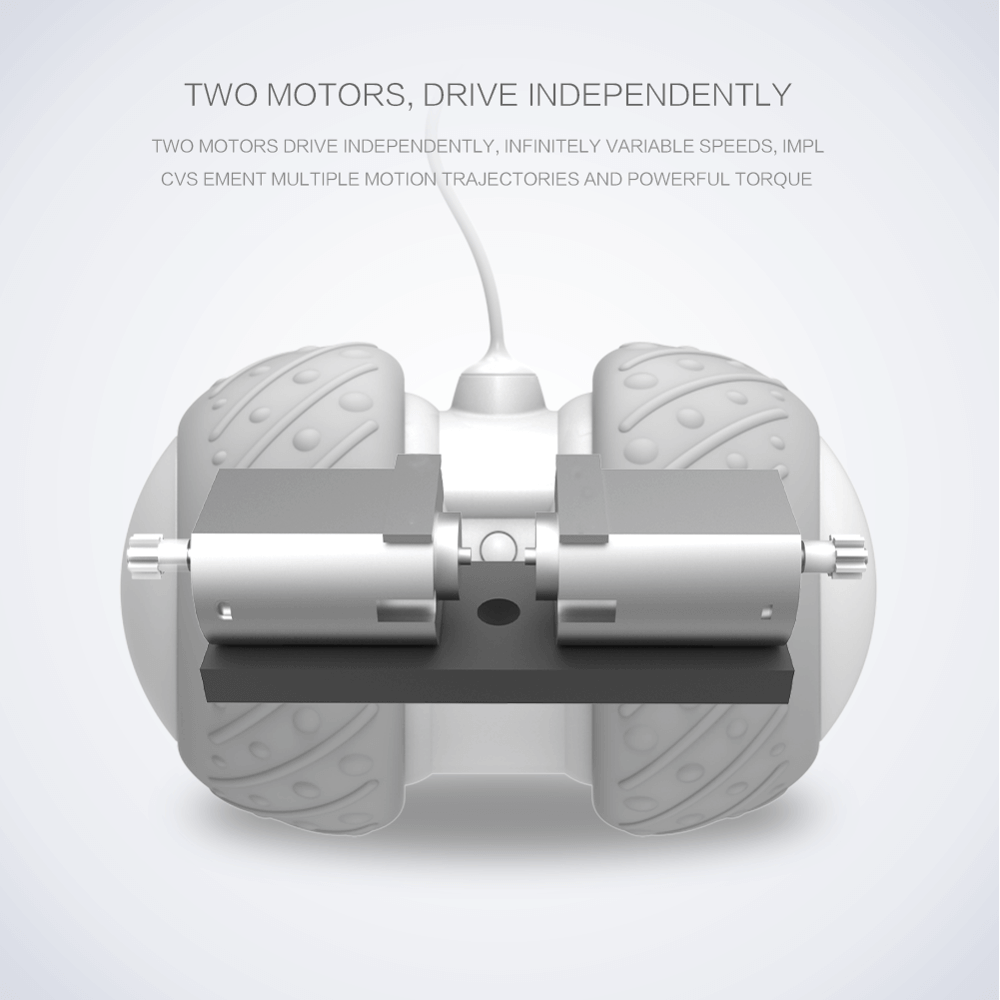 Two motors, drive independently
Independently, infinitely variable speeds, implement multiple motion trajectories and powerful torque.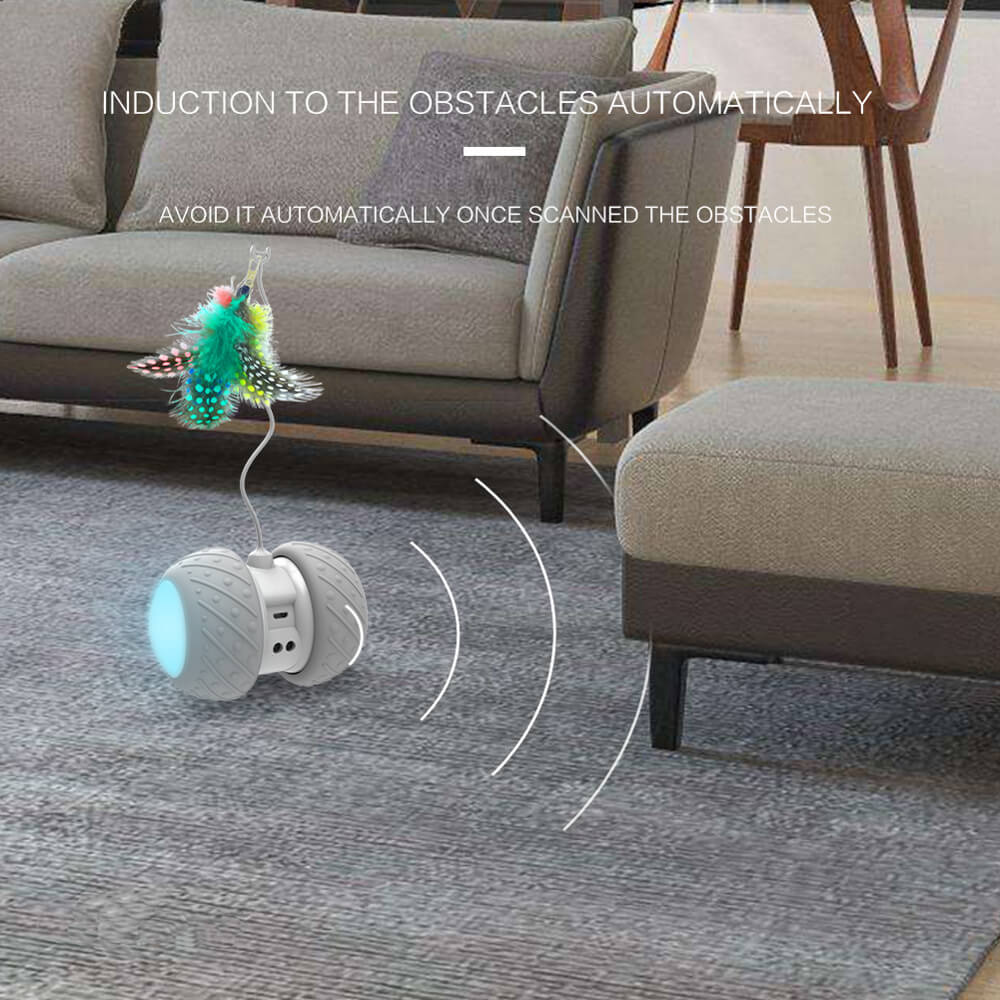 Induction to the obstacles automatically
The toy avoids the obstacles automatically once it scans the obstacles.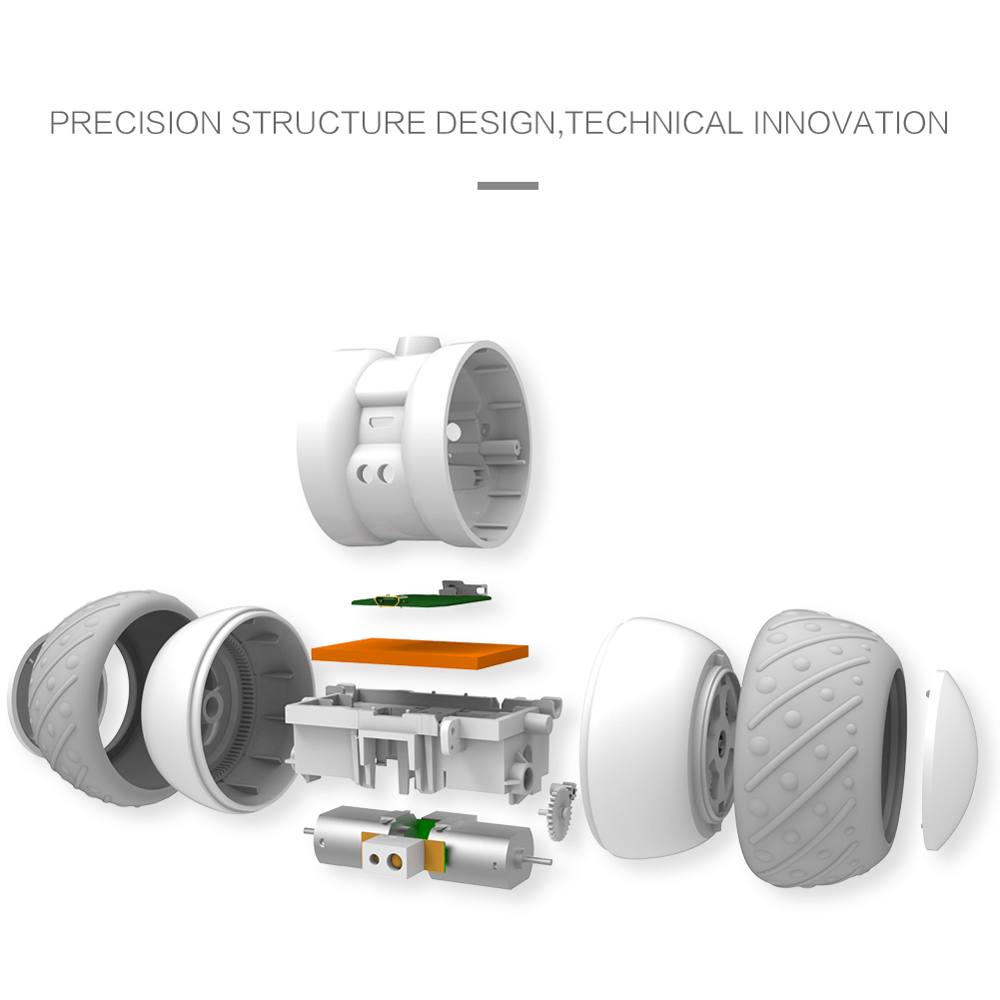 Senses obstacles automatically - built-in high-tech sensor senses the obstacles and will automatically change direction, no need to worry
Irregular running with LED color wheel, that attracts your cat. Even when you are not home - a self-running cat toy will keep your pet busy and get them up and moving. The toy will run for 10 min every 1.5h
USB cable is provided to charge the toy. The toy can be fully charged in 2h
Giant tires - this will allow the toy to climb over obstacles
Strong motor - there are 2 built-in motors that are running independently and allow the toy to rotate 360 degrees
Free Worldwide Shipping
Can you wait 2-4 weeks to get the product
Due To The Super High Demand, most orders are processed in 1-5 days and arrive in 2 – 4 weeks.
For a limited time only, enter "CATORCAT" at checkout to get additional 10% off your order.
Our Guarantee
14 days money-back guarantee
Not happy? No problem! Just follow our money-back guarantee protocol to receive a full refund.