*Free Shipping on all Orders
Quick start
Automatic power-off
Automatic 360° direction change
Built-in compartment for catnip
USB charging

The World's Smartest Cat Ball
360° Degree Self Rotating Ball – Stimulate Hunting Instinct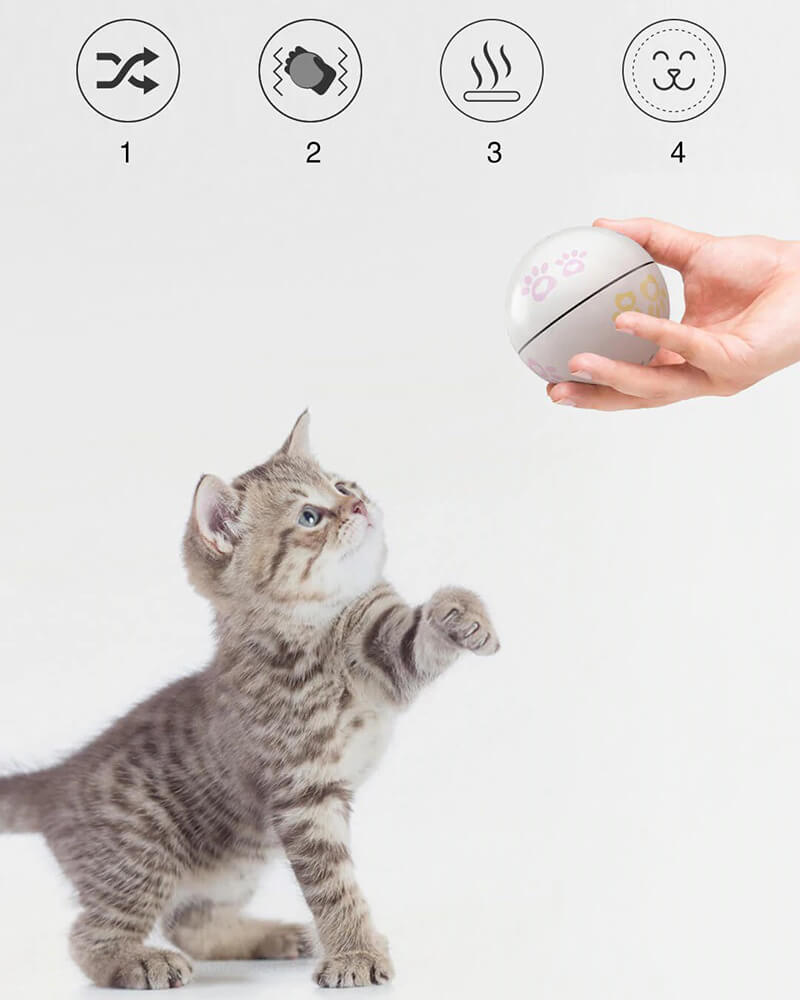 The smart ball can consume the cat's excess energy and prevent the cat from damaging the home.
Charge it
Shake it
Add catnip inside the ball
Let her chase the ball
FUN for the whole family
Order Today – Your Cat Will thank you!
Add a pinch of catnip in a small compartment inside the ball
The intensity of kitty's response to toys and training will be affected by the type of catnip you use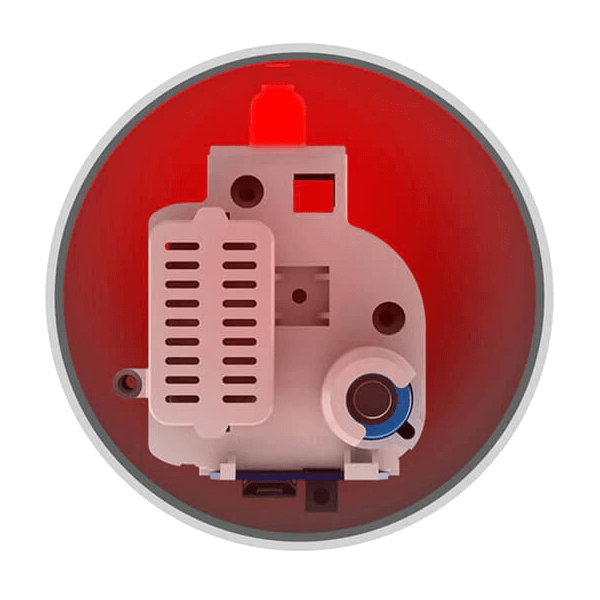 With Smart Ball your cat will be more active
The smart ball can consume the cat's excess energy and prevent the cat from damaging the home.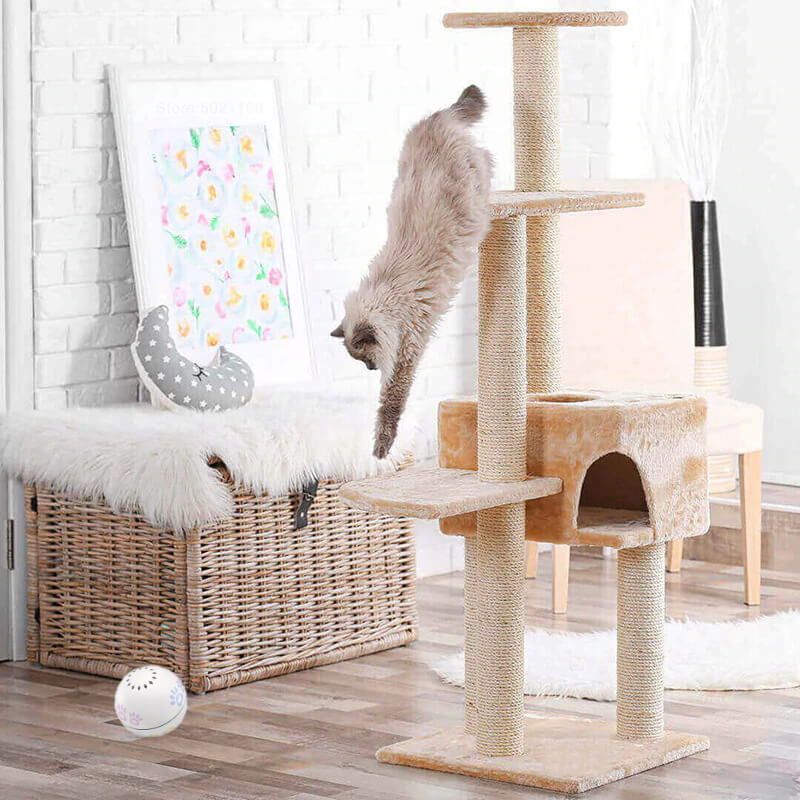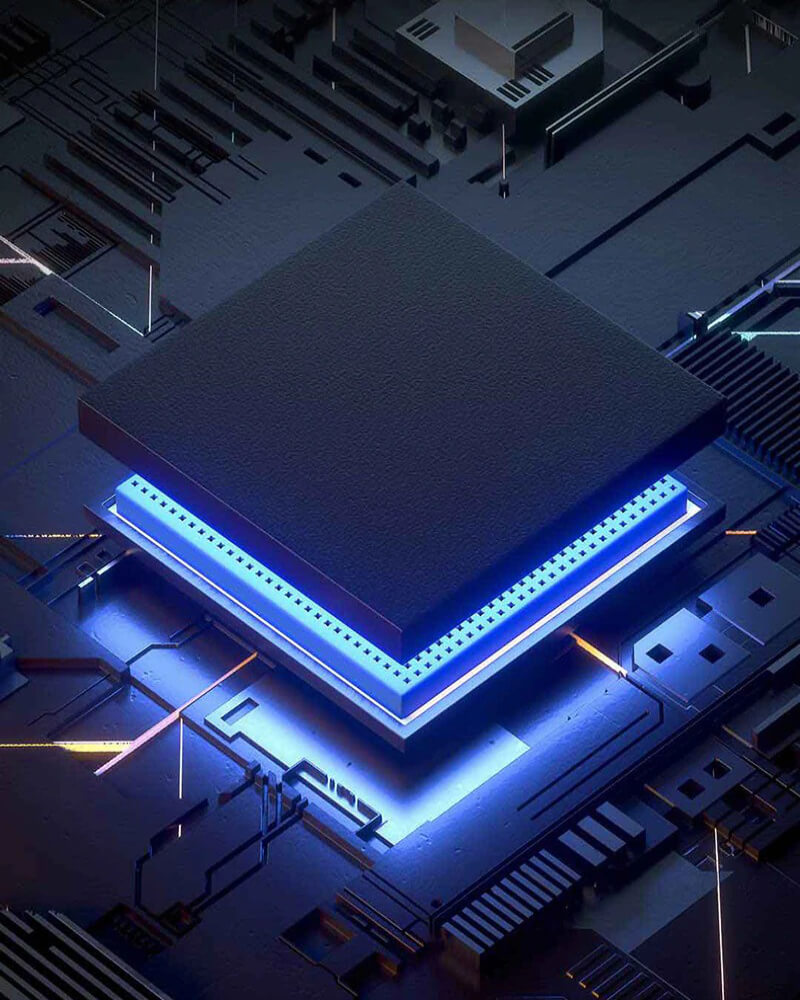 Smart Power Off
Built-in smart chip, automatically powers off after 5 minutes of operation.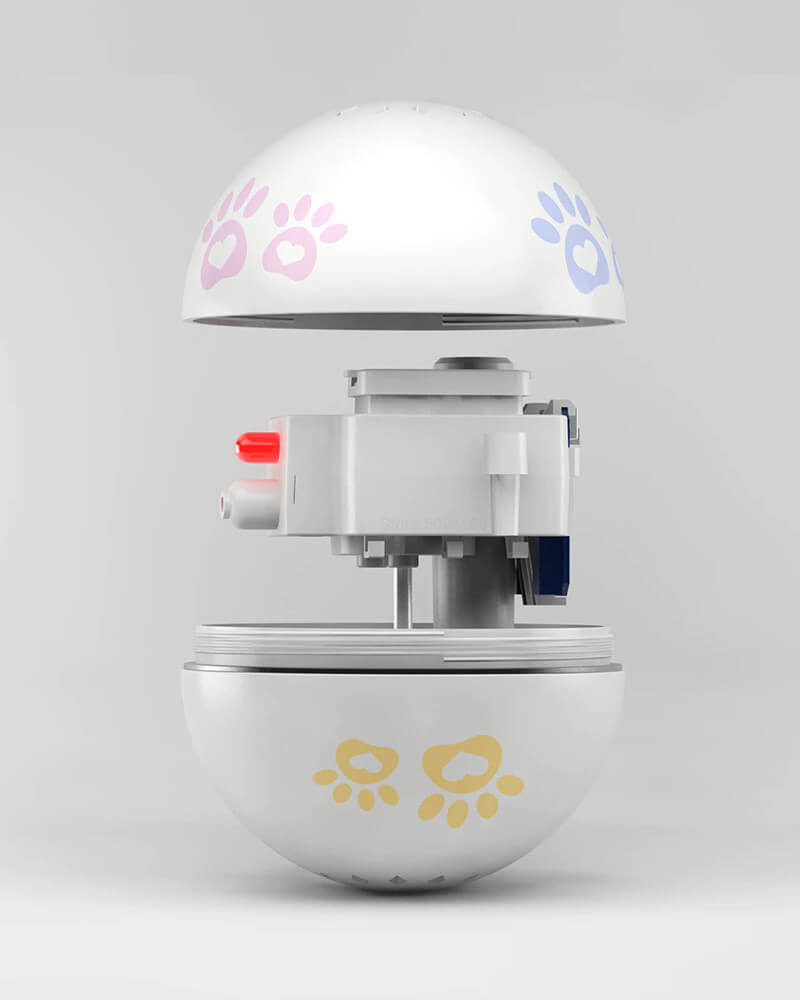 Built-in LED
Built-in LED technology does not hurt your cat's eyes.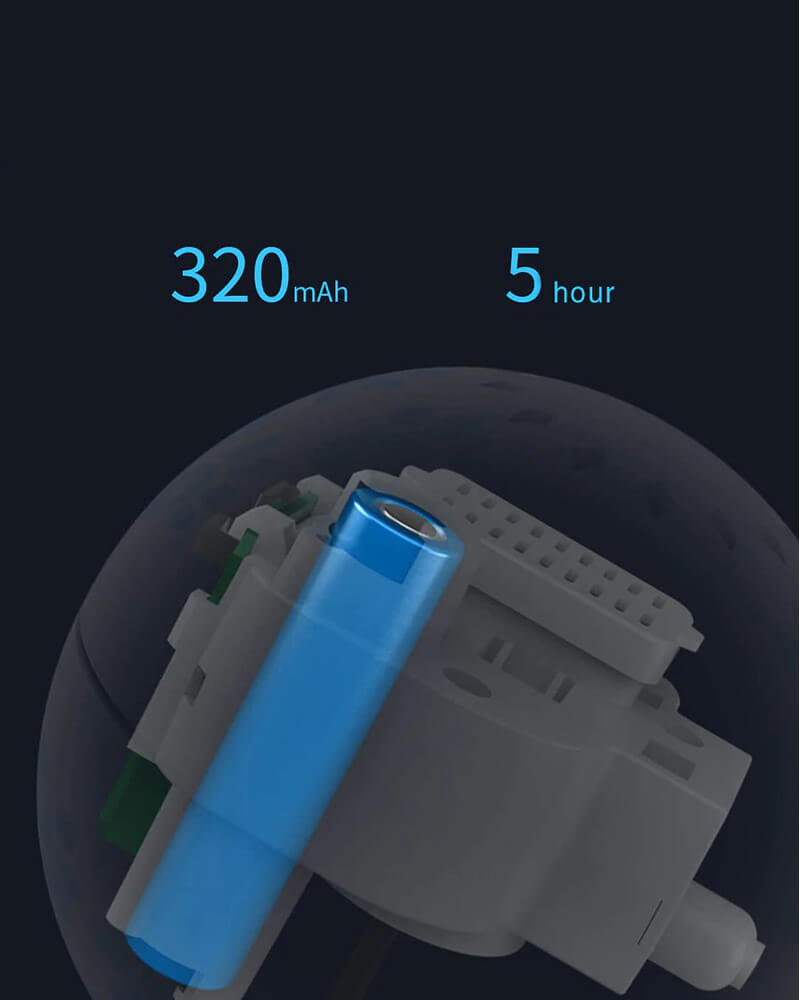 USB Charging
320mAh built-in battery, fully charged can be used for 5 hours.
This smart interactive cat toy ball moves around by itself, the movement is random and unpredictable, helps to raise the hunting instinct inside your indoor cats, let them chase the ball around, having fun, and exercise at the same time.
The sphere shape and self-balancing system enable the ball moves freely in a very unpredictable 360° way, it is not only for the kitty, but also fun for the whole family to just watch the cat chasing the ball in the house.
Quick start: Just a quick shake to wake up or stop pet ball
Automatically power off: After 5 min the ball will automatically stop working - to save the battery
Automatic direction change:  Built-in processor is controlling the irregular movement of the pet ball, automatically change direction when encountering obstacles
Built-in compartment: Easly add catnip for more fun
USB charging: Fully charged ball can run for 5h
Free Worldwide Shipping
Can you wait 2-4 weeks to get the product
Due To The Super High Demand, most orders are processed in 1-5 days and arrive in 2 – 4 weeks.
For a limited time only, enter "CATORCAT" at checkout to get additional 10% off your order.
Our Guarantee
14 days money-back guarantee
Not happy? No problem! Just follow our money-back guarantee protocol to receive a full refund.