*Free Shipping on all Orders
Automatic Yo-Yo Cat Lifting Toy
Quick Installation
Quick start
Self-Moving
Automatic power-off
Irregular up-and-down movement
Uses 2x AAA Batteries (Not Included)

The World's Smartest Cat YOYO Toy
Automatic Yo-Yo with Irregular up-and-down movement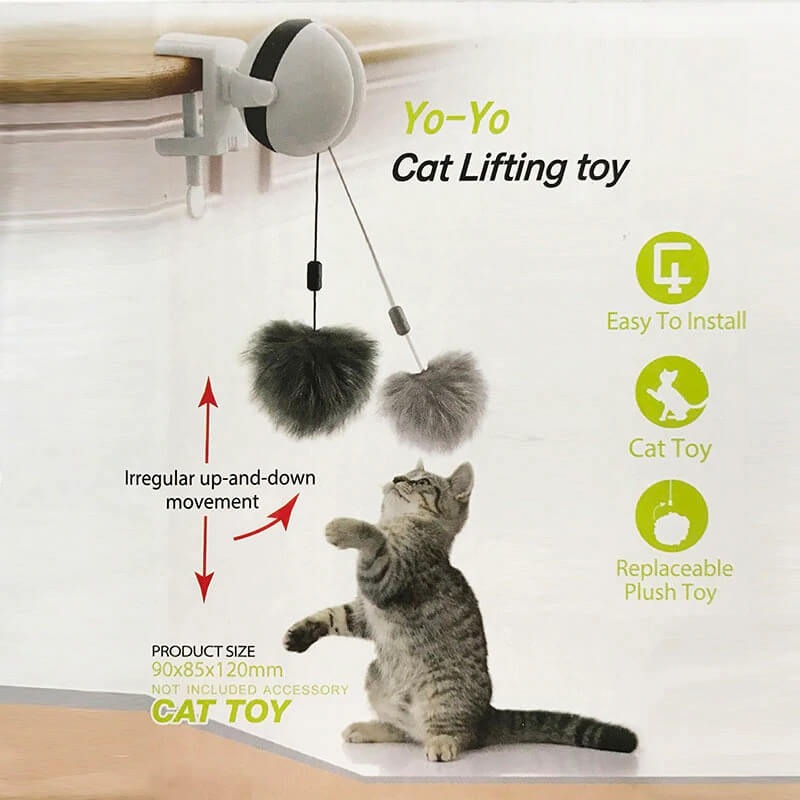 The cat can play by itself without affecting your work.
Install it to a kitchen table or cat tree
Press the start button
Let her play
OPTIONAL: replace plush toy
FUN for the whole family
Order Today – Your Cat Will thank you!
The toy can be fixed to the edge of the table or cat tree
The maximum acceptable thickness is 1.4″ (3.5cm)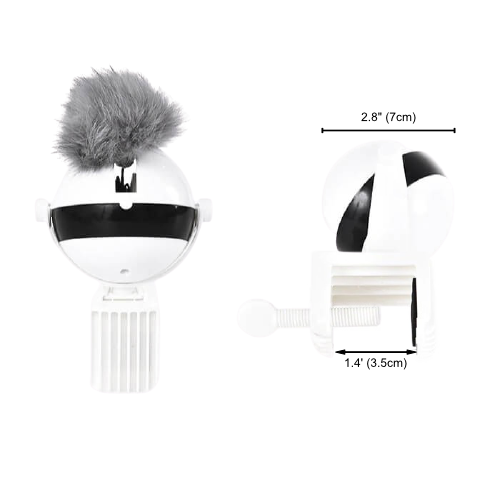 With Automatic Yo-Yo your cat will be more active
The Automatic Interactive Yo-Yo can consume the cat's excess energy and prevent the cat from damaging the home.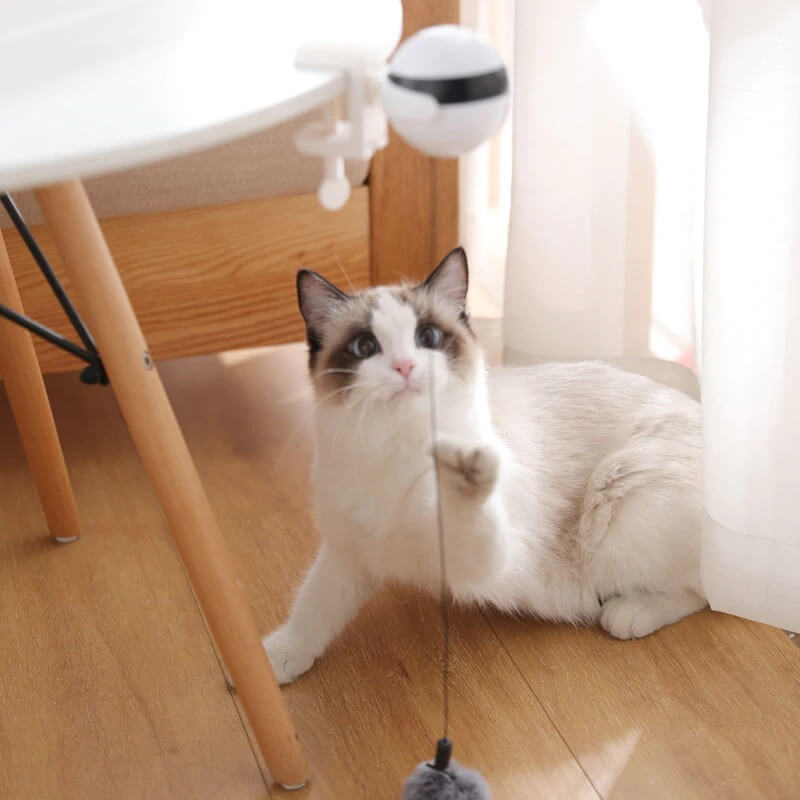 Smart Power Off
Built-in smart chip, automatically powers off after 5 minutes of operation.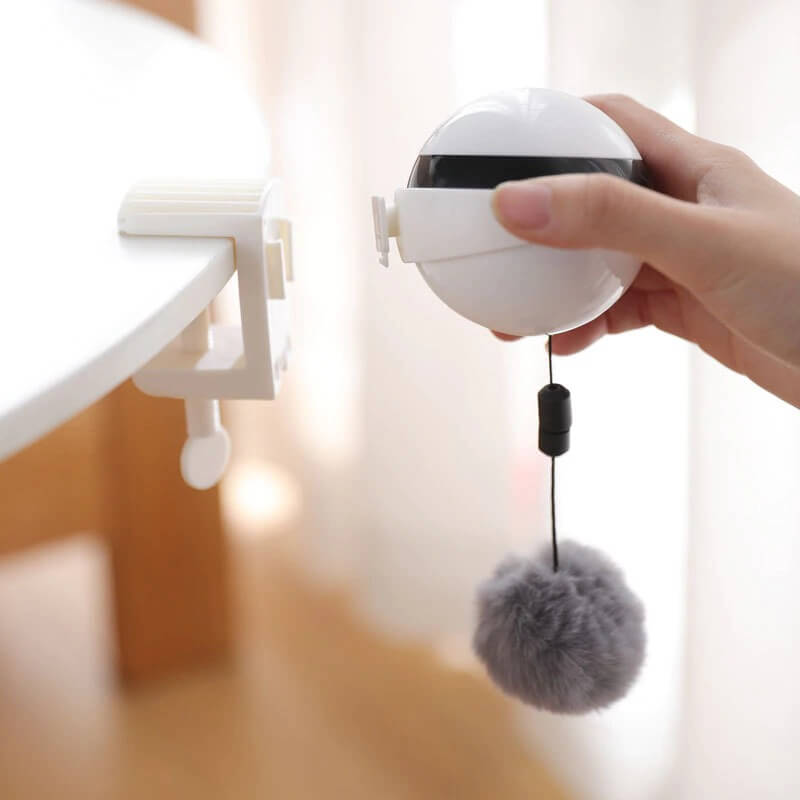 Easy & Quick Installation
Just fix it to the edge of the table or cat tree.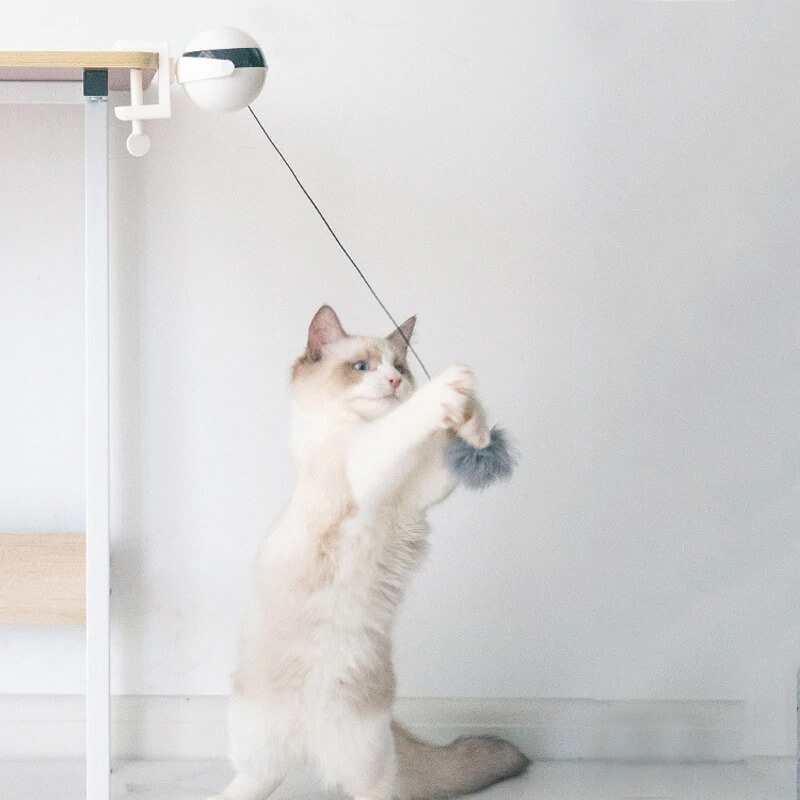 Battery Powered
Add 2xAAA to start the Yo-Yo (batteries not included)
Unleash Hours of Fun and Exercise. This is the perfect toy to keep your cat active and entertained. This smart interactive Yo-Yo toy moves irregularly up-and-down by itself, the movement is random and unpredictable and helps to raise the hunting instinct inside your indoor cats. Let them play with moving plush toy, having fun, and exercise at the same time.
Quick Installation - Adjustable Clip Allows This Toy To Be Attached To Any Cat Tower or Table Surface
Quick start - Just press the button and the plush toy will start moving up and down
Self-Moving - The toy is moving irregular up-and-down which makes it more fun for your cat
Replaceable plush toy - Add your kitty's favorite toy to the end of the string or any other lightweight toy.
Automatic power-off - Built-in smart chip, automatically powers off after 5 minutes. You can also turn it off at any time.
Uses 2x AAA Batteries (Not Included) - Just add the batteries and your toy is ready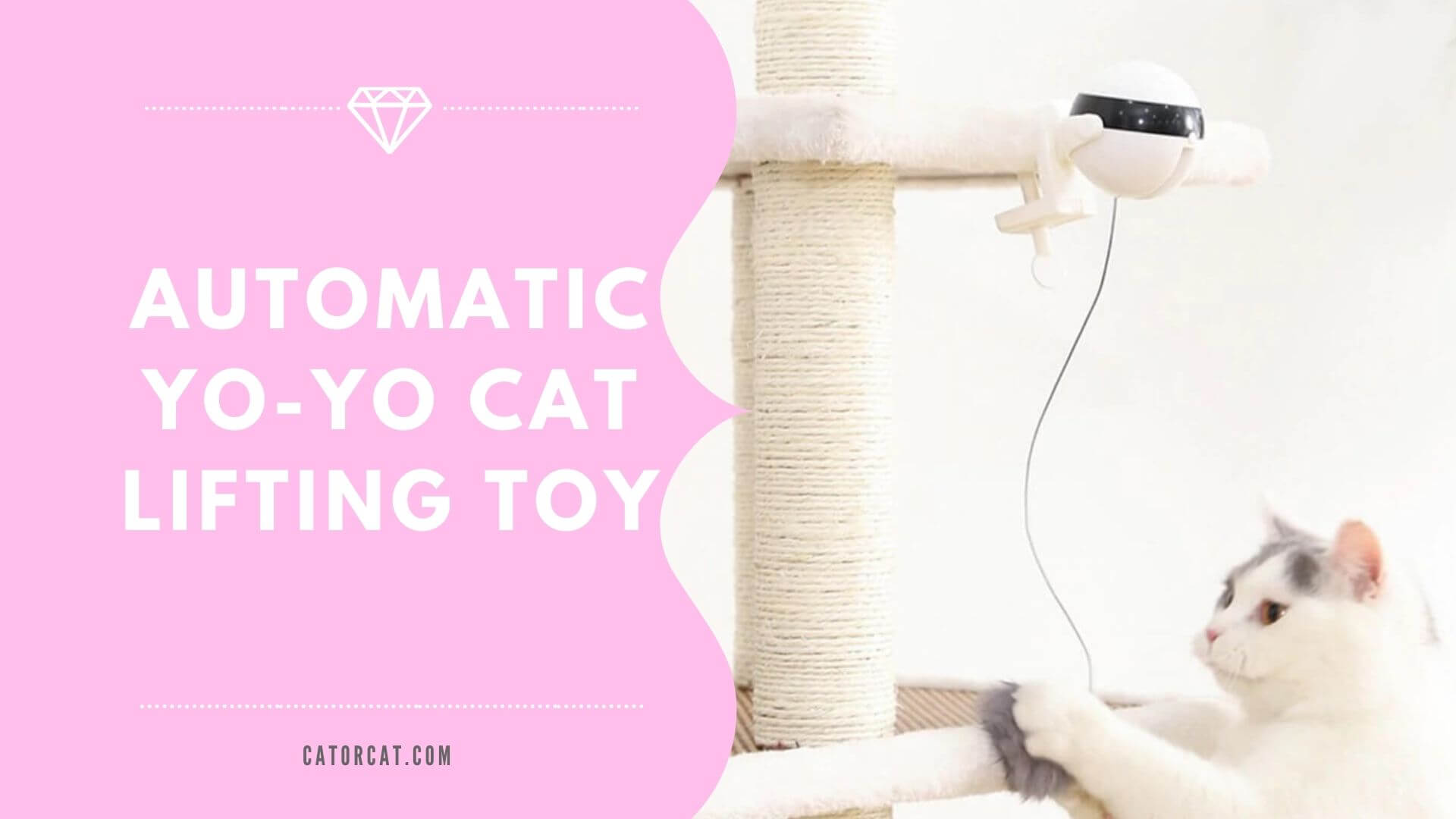 Free Worldwide Shipping
Can you wait 2-4 weeks to get the product
Due To The Super High Demand, most orders are processed in 1-5 days and arrive in 2 – 4 weeks.
For a limited time only, enter "CATORCAT" at checkout to get additional 10% off your order.
Our Guarantee
14 days money-back guarantee
Not happy? No problem! Just follow our money-back guarantee protocol to receive a full refund.