A Disposable, Odor-Free Litter Box Every Month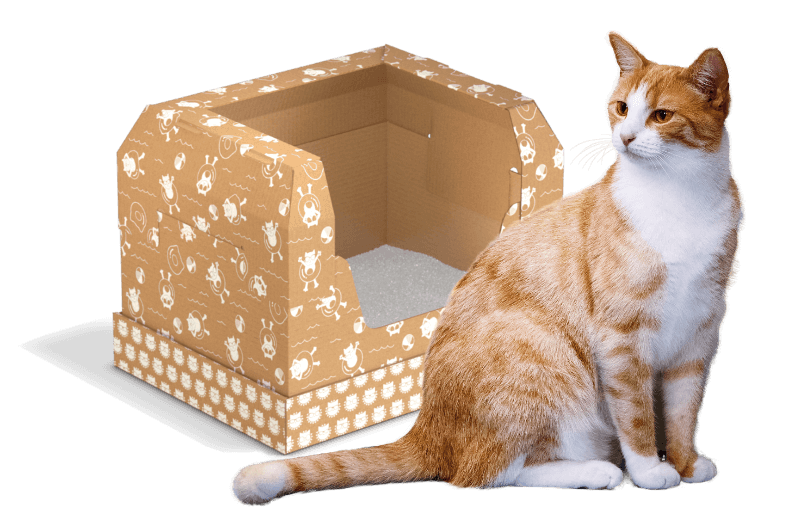 Do you always forget to clean out your cat's litter? And do you find it a hassle to go to the pet store every week or month to buy your pet kitty's litter?
If you don't have a lot of time in your hands and if cleaning your cat's litter box every week dreads you, then Kitty Poo Club might just be the best solution for you.
What is the Kitty Poo Club?
The Kitty Poo Club is an all-in-one solution for your cat's litter box needs. It is a monthly subscription service for a disposable litter box, good for 30 days, and delivered to your door.
Each kit comes with a cardboard litter box, a pack of litter, and a scoop.
It is meant to be a convenient solution for anyone who's too busy to head to the store to replenish their cat's litter each month, and for anyone who wants an easy-to-clean box that you can throw away after 30 days.
Leakproof
Inner walls of the box have a waterproof coating designed so the boxes never leak!
Built to Last
One box lasts a full 30 days for a single cat… with no odor!
Eco-Friendly
Boxes are made from recycled material, and are recyclable themselves!
So how does it work? You simply go to the Kitty Poo website, make an account, and start ordering.
You can choose from the basic litter box or the box with the dome. The box is quite roomy, with its dimensions being 19" in length, 15" in width, and 10" in height. The dome must be ordered separately if you want it. It's not exactly a dome per se or a cover but it's an added feature to the box that provides more height to the box if you want it to be more discreet.
You can then choose from any of the 4 types of litter available, then you can add to cart.
There are also other products available at Kitty Poo, which include treats, food, and other objects.
Once you send out your order, make the payment for the basic subscriptions of $21.95 per month, you just need to wait a few days for your shipment to arrive.
Shipping is free and they also offer a no-risk guarantee for your order.
Step 1: Personalize your subscription
Select from multiple litter types and add food and optional accessories to enhance your kitty's experience!
Step 2: Conveniently delivered
Your Kitty Poo Club litter box is conveniently delivered to you monthly with FREE shipping.
Step 3: Simple & Easy to Use
Each box lasts 30 days. Just scoop the poo and stir regularly. No cleaning or washing the box is required!
Free Shipping *U.S. | 2-weeks Risk-Free Guarantee | Cancel Anytime
The 4 Types of Litter and Other Treats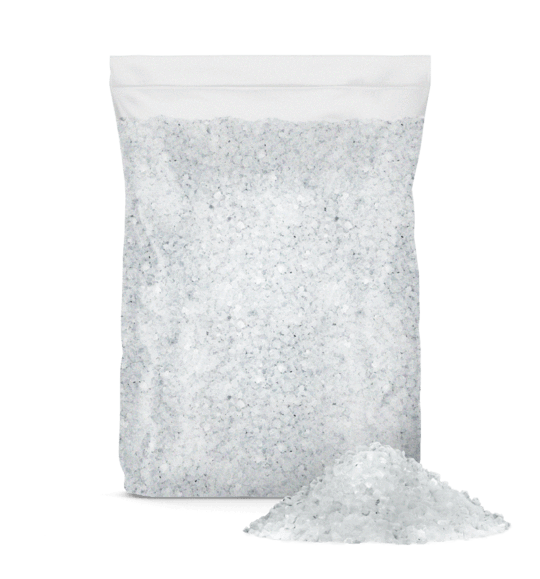 1. Large-grain Silica Gel Litter
These are highly absorbent and cause moisture to evaporate. You don't have to scoop out the litter with urine as you simply stir the litter until the urine evaporates.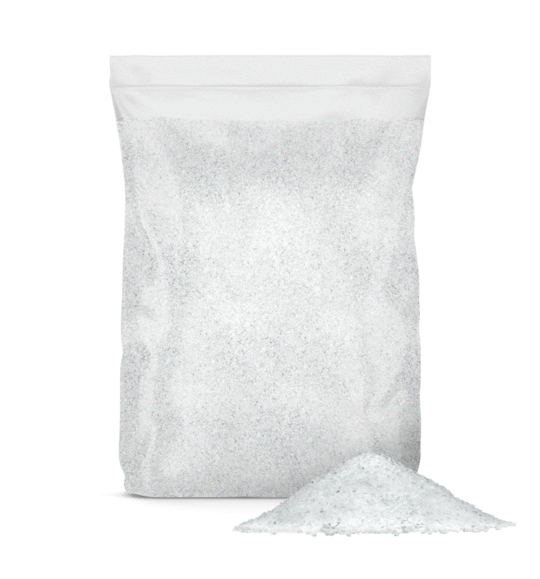 2. Fine-grained Silica Gel Litter
These have a fine and sandy texture and also controls moisture and odor for a month for one cat.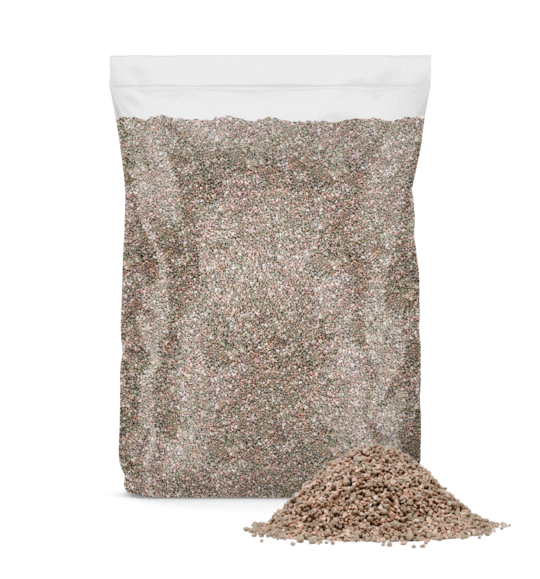 3. Clumping Clay Litter
These are fine-grained, sand-like clay litter that contains added minerals for enhanced odor control.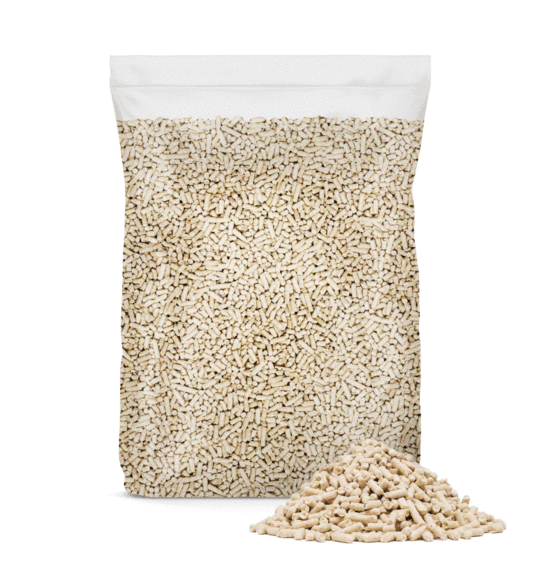 4. Organic Soy
This is a natural plant-based litter with microbial odor control and clumping features.
Aside from choosing the type of litter you wish to use, you can also add treats for your monthly subscription. There are options for wet food, dry food, treats, and freeze dried food available. The brands of these treats include Acana, Fussie Cat, Primal, Weruva, Stella and Chewy's and many more.
You can also add a dome, an extra scoop, extra silica litter, and other additions to your order.
A Disposable, Odor-Free Litter Box Every Month
Since Kitty Poo is a monthly subscription, you'd have to cancel your membership if your cat doesn't have a liking for the product.
Canceling is easy, you simply go to the website and cancel your subscription at least 24 hours prior to your renewal date.
They also send you a notification 3 days before they send out your monthly order so you can remember to either cancel your membership, or make changes to your order.
Kit: litter box, litter & scoop
Pros
Odor Control is Excellent
Since silica gel is used, it offers excellent odor control for urine. It also does a great job at knocking out fecal odors, too.
The cardboard box features a waterproof coating that prevents leakage from the box, so don't expect to have any leaks from your cat urine. You don't even have to clean the box after using it since it's disposable, you simply throw it in the garbage after 30 days.
For the poo, you would need to scoop it out every day of course, but for the urine, you only need to stir the litter to help it evaporate.
As with most silica crystals, tracking is inevitable but it is minimized with Kitty Poo.
You won't have to constantly go to the pet store to buy your cat's bag of litter or treats every month. It's conveniently shipped to your doors every 4 weeks so you won't even have to think about it.
Cons
As with most silica gel litter, dust production is an issue. When you pour the litter or when you scoop the litter from the box, there's a fine, lingering dust that appears. It may not be so ideal for cats with respiratory problems or if you have asthma.
Monthly Subscription Service May Not Be For You
If you only want to try it out for your cat, you'd have to apply for the membership program. You can't just buy a box or litter from the company. So if your cat doesn't really like it, you'll have to go back to the site to cancel your subscription, which can be a hassle for some people.
Free Shipping *U.S. | 2-weeks Risk-Free Guarantee | Cancel Anytime
The litter box reinvented.
The Bottom Line
Kitty Poo is a great product and program for anyone who wants an easy, simple, and convenient way of buying their cat litter and box. It's easy to dispose of, conveniently shipped to your doors, and they also offer free shipping.
The litter offers excellent odor control, minimal tracking, and doesn't require scoping of the urine, but you'd still need to scoop the poop out. The box is also made of 100% recycled materials, making it an eco-friendly solution.
If you don't like cleaning your cat's litter box and you don't have the time to head to the pet store every so often, then Kitty Poo is perfect for you. Try it out for a month and see if it's the best option for your and your cat. If not, you can easily cancel your membership anytime, making it a great solution for your needs as cat owners.